KHC Monthly Webinar: Using K-TRACS to reduce adverse drug events and opioid misuse
Wednesday, 10-11 a.m., July 22
As we work to reduce adverse drug events and opioid misuse, we will learn about Kansas' Prescription Drug Monitoring Program. K-TRACS helps improves patient care, safety, education, and outcomes through detection, prevention, and intervention while preserving access for patients with legitimate medical needs.
K-TRACS leaders—Program Manager Reyne Kenton and Assistant Director Jennifer Donnelly—will share an overview of Kansas prescription opioid dispensation data as well as an introduction to the K-TRACS Program. Additional K-TRACS features help combat drug diversion and abuse and can help save time for physicians and pharmacists. Such features include EHR integration statewide (INTEGRX8), data sharing between states (PMPInterConnect), prescriber reports (PERx Report), and dashboards (current and future).
Please join us! Register here.
KHC virtual meetings provide an opportunity to connect with the KHC team and your peers in leading health care quality, as well as to stay in the know about resources and opportunities in quality and patient safety. To view previous events, visit our KHC Education Archive. Questions? Contact Michele Clark, KHC program director, This email address is being protected from spambots. You need JavaScript enabled to view it..
KHC Quality Improvement Advisors Certified as DPP Lifestyle Coach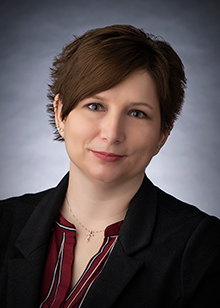 Mandy Johnson, MBA
(316) 681-8200
This email address is being protected from spambots. You need JavaScript enabled to view it.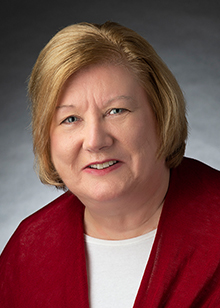 Rebecca Thurman, RHIA
(785) 235-0763 (ext. 1332)
This email address is being protected from spambots. You need JavaScript enabled to view it.
• • •
Spotlight on Success
Staff from Kansas providers and KHC trained for Diabetes Prevention Program
Fourteen Kansas health care leaders recently completed training to be certified Lifestyle Coaches under the National Diabetes Prevention Program (DPP). Read about the new Lifestyle Coaches at hospitals and clinics across the state, as well as how a KHC Quality Improvement Advisor can help you start a certified DPP program, which offers full reimbursement for providers and evidence-based care for patients to help them manage their chronic condition. Read more here.
• • •
KDHE Zoom demonstration: Diabetes Prevention Program online platform
Monday, July 20 3-4 p.m.
Join Zoom Meeting: https://chronicdisease.zoom.us/j/92708715428
Meeting ID: 927 0871 5428
Diabetes Prevention Programs (DPP) remain as important as ever—however, in-person classroom settings may not be feasible at this time. But alternative options are available.
If you already have a DPP program or are considering starting one in your facility, here is an opportunity to see a demonstration of an online platform for offering a virtual Diabetes Prevention Program.
KDHE and ProVention Health Foundation will be hosting a webinar demonstration of the "Health and Lifestyle Training (HALT) Diabetes" online lifestyle change program platform.
We encourage those already providing diabetes prevention programming and those potentially interested in future implementation to attend.
If you have questions, please contact Lauren Lauridsen at KHDE: This email address is being protected from spambots. You need JavaScript enabled to view it..
• • •
HQIN webinar: Integrating Behavioral Health to Improve Patient Outcomes
Thursday, July 30 11 a.m. - noon (CST)
Register here

The number of patients suffering from behavioral health conditions continues to increase and is a major concern for health care providers, particularly amid COVID-19. Many primary care practices struggle to provide mental health and substance abuse treatment and lack innovative strategies to meet the behavioral health needs of their patients. During this webinar you will learn about the benefits of and models and methods for integrating behavioral health into your practice, as well as strategies for coding and billing. You also will hear from a Federally Qualified Health Center that modified its medication assisted treatment program during the pandemic to continue meeting the needs of its patients and learn how it plans to bring clinicians and patients back onsite to the practice.
• • •
KAMMCO webinars: Loss Prevention program
Information and registration are now available for the KAMMCO 2020 Loss Prevention program. Join KAMMCO for pointers and risk management tips to minimize exposure to potential litigation. The presentation is structured around real-life case examples of medical professional liability claims. Learn from others to ensure your organization isn't caught off guard. There are four dates and times are available in August and September for the one-hour presentation. Register at: www.KAMMCO.com/Events.
• • •
HHS Makes Significant Changes to COVID-19 Data Reporting
On July 10, the Department of Health and Human Services (HHS) announced significant changes to the process for hospitals to report daily data on bed capacity, utilization, personal protective equipment, and in-house laboratory testing data. The NHSN COVID-19 reporting module is being retired as of Wednesday, July 15, hospitals are now to report daily to HHS TeleTracking portal until otherwise advised. The American Hospital Association strongly urges all hospitals to review the announcement and report the data to HHS as requested.
• • •
CMS initiative to reduce administrative burden
CMS is creating a new Office of Burden Reduction and Health Informatics to unify the agency's efforts to reduce regulatory and administrative burden and to further the goal of putting patients first. Find more information here.
• • •
AHA issues new opioid stewardship resource
The American Hospital Association has developed an Opioid Stewardship Measurement Implementation Guide as a companion piece to the Stem the Tide: Addressing the Opioid Epidemic toolkit. AHA issued the latter resource in 2017 to assist hospitals and health systems on how they can partner with patients, clinicians, and communities to address the opioid epidemic. Developed through research and in collaboration with leading experts, the new measurement implementation guide provides an actionable list of measures to implement best practices using data, address potential gaps in patient care, and identify opportunities for continued improvements in opioid stewardship.
• • •
Infection Prevention COVID-19 training for frontline staff in LTC
The CDC has launched a webinar series for infection prevention training of longterm care frontline staff who care for vulnerable residents of nursing homes and assisted living facilities (videos at bottom of page).
• • •
Guidance on allowance of telehealth encounters in eCQMs now available
CMS has posted guidance on the allowance of telehealth encounters for the Eligible Professional and Eligible Clinician electronic clinical quality measures (eCQMs) used in CMS quality reporting programs for the 2020 and 2021 performance periods. Guidance provided applies to eCQMs used in each of the following programs:
Quality Payment Program: The Merit-based Incentive Payment System and Advanced Alternative Payment Models (Advanced APMs)
APM: Comprehensive Primary Care Plus
APM: Primary Care First
Medicaid Promoting Interoperability Program for Eligible Professionals
Measures are not eligible for 2021 reporting unless and until they are proposed and finalized through notice-and-comment rulemaking for each applicable program.
• • •
AMA telehealth impact survey
The American Medical Association has been working on a Telehealth Impact Physician survey in collaboration with MITRE, Mayo, and others as part of an effort of the COVID-19 Healthcare Coalition. The goal of this project is to learn more about your experience with telehealth to identify the challenges and barriers, as well as the benefits. Building on existing research, your response will help inform additional resources needed across the industry and health care community, provide insights to federal and state policymakers, and identify gaps in current research. Respondent and organization information will remain confidential and will only be reported in aggregate. The findings will be shared and made available to all on the COVID-19 Healthcare Coalition website. Submit your survey responses here.
• • •
Upcoming events
KDHE Zoom demonstration: a Diabetes Prevention Program online platform
July 20, 2020
Time: 03:00 pm - 04:00 pm
Register here

KHC Monthly Webinar
July 22, 2020
Time: 10:00 am - 11:00 am
Register here

HQIN Webinar: Integrating Behavioral Health to Improve Patient Outcomes
July 30, 2020
Time: 11:00 am - 12:00 pm
Register here

KHC Monthly Webinar
Aug. 26, 2020
Time: 10:00 am - 11:00 am
Register here

KAMMCO Webinars: Loss Prevention
Aug. 25, 2020
Time: 6:00 pm - 7:00 pm
or
Aug. 26, 2020
Time: Noon - 1:00 pm
or
Sept. 1, 2020
Time: 6:00 pm - 7:00 pm
or
Sept. 3, 2020
Time: Noon - 1:00 pm
Register here
• • •