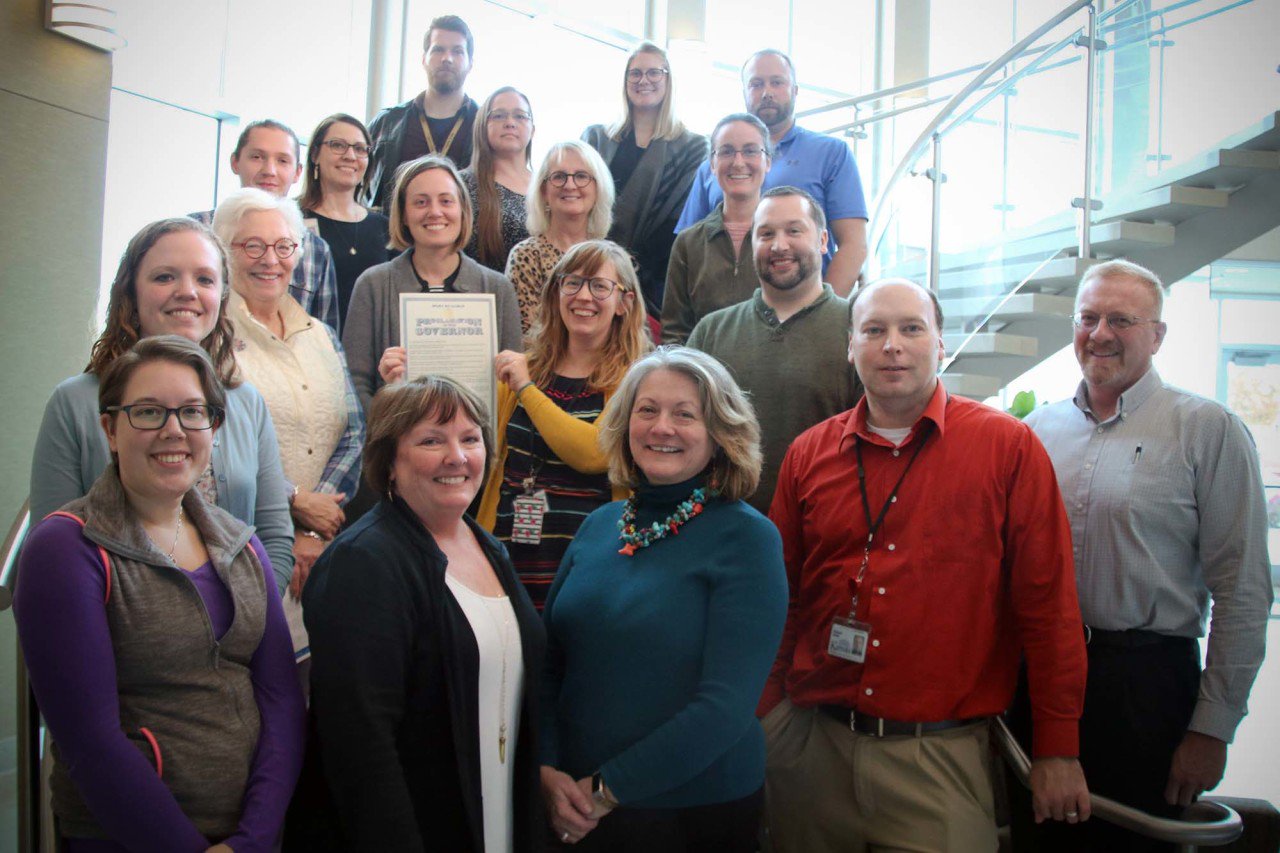 Members of the advisory group for the Kansas Healthcare-Associated Infections & Anti-microbial Resistance Program
Antibiotics save lives, but any time antibiotics are used, they can cause side effects and lead to antibiotic resistance. According to the Centers for Disease Control and Prevention, at least 47 million antibiotic prescriptions are unnecessarily given in doctors' offices and emergency rooms across the U.S. each year, which makes improving antibiotic prescribing and use a national priority. The CDC also reports that drug-resistant bacteria cause 23,000 deaths and 2 million illnesses each year.
KHC is working with the Kansas Department of Health and Environment (KDHE) to advance its Healthcare-Associated Infections and Antimicrobial Resistance Program statewide. Antimicrobial Stewardship is also a patient safety focus area of the Hospital Improvement Innovation Network.
A variety of learning opportunities and resources are available in support of efforts by hospitals, clinicians, and others who are leading this important work. Find more information here.