Clinical Quality Improvement in Kansas
In 2019, KHC's work with its clinical partners is transitioning between federal initiatives—however, the ultimate goals remain the same: continuous improvement of health care quality, patient safety, and value, while working to reduce provider burden.
BENEFITS TO PROVIDERS
No cost or risk to participate.

Resources to support internal processes.

Flexible and proven approach of aligning and equipping providers with evidence-based models of care.

Dedicated Quality Improvement Advisor for coaching, mentoring, and organizational/practice education and support.

Clinical performance measurement and reporting, quality improvement, patient-centered care and population health management
.

→ Data and analytics support

→ QCDR access at no cost

→ Comparison data on clinical performance, 
to demonstrate value and improvement

→ Access to no cost Population Health tool.

Access to evidence-based quality improvement and patient engagement resources designed to help streamline clinic processes and improve patient safety.
Likewise, our Quality Improvement Advisors (QIAs) will continue to be assist providers based on a clinic's specific needs. QIA's services come at no cost and no risk as part of Kansas providers' partnership with KHC.
KHC partners with all Kansas medical providers, including rural health clinics, community health centers, FQHCs, and Indian health centers. Currently KHC seeks commitment to patient and family engagement and to one or more of four broad aims:
Improve behavioral health outcomes, including a focus on decreased opioid misuse.
Focus on patient safety and reducing all-cause harm including medication documentation, high-risk medications, dementia safety concerns, and antibiotic stewardship.
Chronic disease management and prevention (cardiac and vascular health, diabetes, and kidney disease).
Improve community-based care transitions to reduce hospital admission.
→ For more information, please contact a KHC QIA at (785) 235-0763 or KHC Program Director Rosanne Rutkowski, MPH, BSN, RN at This email address is being protected from spambots. You need JavaScript enabled to view it.. The KHC team is ready to support you during this transition period—to make sure you have all of the tools and resources you need and to answer any questions you have as best we can.
---
As part of its core initiatives, KHC has most recently provided direct, in-person assistance to participating practices through its Practice Transformation Network (PTN). Practices have the opportunity to collaborate with clinician colleagues locally, regionally, and nationally to accelerate innovative care strategies. Since 2015, KHC has enrolled over 1,400 clinicians from across Kansas.

Current Quality Improvement
Initiatives in Kansas.

PTN News

Events

PTN Contacts

PTN Success Stories

Archives

Person & Family
Engagement

FAQs

PTN Members Login
---
Informational materials
Enrollment Information

For more information or to enroll, please email This email address is being protected from spambots. You need JavaScript enabled to view it. or call 785-235-0763.
---
Health Systems and Community Linkages Project
In an effort to align quality improvement efforts in Kansas, the Kansas Healthcare Collaborative has partnered with the Kansas Department of Health and Environment Bureau of Health Promotion to enhance partnerships between providers and community-based individuals and organizations to improve care coordination, to identify patients who are at a higher risk for developing chronic diseases, to increase screenings for cervical, breast, and colorectal cancers, and to better connect patients to evidence-based resources and other community health programs to support self-management.

The full Community Health Resource Guide with program details can be found here (pdf).
Specific programs include:

Additional KDHE-CDC Resources
The Chronic Disease Self-Management Program Group Leader Trainings
Chronic Disease Self-Management Program (CDSMP) is a series of workshops, once a week, for six weeks, in community settings. Participants demonstrated significant improvements in exercise, cognitive symptom management, communication with physicians, self-reported general health, health distress, fatigue, disability, and social/role activities limitations. They also spent fewer days in the hospital, and there was also a trend toward fewer outpatient visits and hospitalizations.
The certified group leaders of the CDSMP Workshops are the heart of the program. Anyone can become certified through a four-day training, free to PTN participants. For training dates and more information, email KHC at This email address is being protected from spambots. You need JavaScript enabled to view it.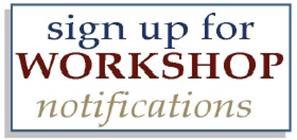 ---
PTN News
Newly Released: 100 tools and resources for improving patient care
An exciting new resource called Tools For Change has just been released by AHRQ's EvidenceNOW project.
Tools for Change helps primary care practices search from among hundreds of collected tools and resources aimed at facilitating usage of evidence-based practice to improve patient care.
Sharing many identical drivers as the TCPI Change Package used in the Compass Practice Transformation Network, the EvidenceNOW Key Driver Diagram helps users to target change strategies such supporting high functioning care teams with invested leadership, optimizing health information systems, and engaging patients and families.
Additionally, many of the suggested resources support the alignment of QI efforts between KHC and the KDHE Bureau of Health Promotion. Both organizations seek to enhance partnerships between providers and the community in caring for patients with chronic disease. The EvidenceNOW Key Driver Diagram includes relevant resources such as comprehensive care planning worksheets for patients with hypertension and sample protocols for translating hypertension treatment evidence into action. These tools are easily accessible with the diagram's search feature on the Tools and Resources page.
If you or your staff would like assistance in making the most of this new resource, contact your Quality Improvement Advisor or other staff at the Kansas Healthcare Collaborative: (785) 235-0763.


Compass PTN Clinics Can Receive Tracks, a population health management software tool, at no charge!

Compass PTN has recently announced a special opportunity to participate in Tracks, a population health management software tool, by i2i Population Health. Tracks is able to extract, aggregate and analyze data from EHR and Practice management systems. Clinic care teams are able to better monitor high risk patients and improve the efficiency of care management. A limited number of clinics across the eight-state network will receive this technology at no charge. Interested practices should contact their Quality Improvement Advisor as soon as possible.
---
Contacts
Learn more about a particular staff member by clicking on his or her name.
Rosanne Rutkowski, MPH, BSN, RN
Program Director
785-235-0763 (ext. 1328)
This email address is being protected from spambots. You need JavaScript enabled to view it.
Eric Cook-Wiens, MPH, CPHQ
Data and Measurement Manager
785-235-0763 (ext. 1324)
This email address is being protected from spambots. You need JavaScript enabled to view it.
Amanda Prosser, MPH
Special Projects Coordinator
785-235-0763 (ext. 1336)
This email address is being protected from spambots. You need JavaScript enabled to view it.
Jill Daughhetee, CMPE
Quality Improvement Advisor
785-235-0763 (ext. 1335)
This email address is being protected from spambots. You need JavaScript enabled to view it.
Jana Farmer, MBA, CPC
Quality Improvement Advisor
(785) 235-0763 (ext. 1337)
This email address is being protected from spambots. You need JavaScript enabled to view it.
Malea Hartvickson, MHCL
Quality Improvement Advisor
(785) 235-0763 (ext. 8208)
This email address is being protected from spambots. You need JavaScript enabled to view it.
Mandy Johnson
Quality Improvement Advisor
(316) 681-8200
This email address is being protected from spambots. You need JavaScript enabled to view it.
Patty Thomsen, BSN, RN, CCM
Quality Improvement Advisor
(785) 235-0763 (ext. 1331)
This email address is being protected from spambots. You need JavaScript enabled to view it.

Rebecca Thurman, RHIA
Quality Improvement Advisor
(785) 235-0763 (ext. 1332)
This email address is being protected from spambots. You need JavaScript enabled to view it.
---
Archives
Presentation handouts:
---
Person & Family Engagement
Person and family engagement (PFE), sometimes referred to as patient and family engagement, is a term used to describe the process by which patients, their families, and caregivers are invited, welcomed, and integrated as equal partners in their health and healthcare.
---
FAQs
To view an answer, click a title below...
The Compass Practice Transformation Network (Compass PTN) was founded by the Iowa Healthcare Collaborative (IHC) and partners across Georgia, Iowa, Kansas, Nebraska, North Dakota, Oklahoma, and South Dakota as part of the Transforming Clinical Practice Initiative (TCPI). This grant's purpose is to help clinicians across the United States proactively prepare for the impact of the recently enacted Medicare Access and CHIP Reauthorization Act of 2015 (MACRA) legislation.
The Compass PTN is one of 29 Practice Transformation Networks that was funded by a Center for Medicare & Medicaid Innovation (CMMI or CMS Innovation Center) grant to provide support to primary and specialty healthcare professionals in achieving sustainable and quality care practices that will:
Improve health outcomes for patients;
Improve care coordination;
Better engage patients and families in their care;
Improve patient, clinician and staff satisfaction; and
Reduce the overall cost of care.
The TCPI is a national initiative funded by the CMS Innovation Center and is designed to provide hands-on support to 140,000 physicians and other clinicians for developing the skills and tools needed to improve care delivery and transition to alternative payment models.
The initiative model is designed to align with both the Affordable Care Act (ACA) and MACRA by promoting improved quality and reduced cost through five stages of practice transformation:
Set aims
Use data to drive care
Achieve aims
Achieve benchmark status
Thrive as a business via pay for value approaches
TCPI establishes a collaborative, peer-based learning community and opportunity for stronger partnerships, bidirectional learning, strengthening of healthcare policy and sustainable methods and results for clinicians, patients and families.
Support more than 140,000 clinicians in their practice transformation goals
Improve health outcomes for millions of Medicare, Medicaid and Children's Health Insurance Program (CHIP) beneficiaries and other patients
Reduce unnecessary hospitalizations for 5 million patients
Generate $1 to $4 billion in savings to the federal government and commercial payers
Sustain efficient care delivery by reducing unnecessary testing and procedures
Build the evidence base on practice transformation so that effective solutions can be scaled
This initiative is designed to align initiatives and reporting requirements you are already working on and is not intended to require additional FTEs. Your clinic's assessment and aims will determine how much time will be required and your designated Quality Improvement Advisor (QIA) will guide you through this process as well as the selection of your quality team and identifying PTN resources to support your specific needs. With or without Compass PTN, clinicians and practices will need to invest time to successfully transform to value-based healthcare.
Compass PTN is committed to meeting clinics where they are with a flexible and proven approach of aligning and equipping providers with evidence-based models of care that thoughtfully utilizes data to drive quality, safety and measurable outcomes. Since 2004, the convener of Compass PTN, IHC has been a provider-led and patient-focused organization dedicated to promoting a culture of continuous improvement in healthcare. IHC plays a unique role in putting healthcare providers in a leadership position to drive clinical improvements and accelerate change and does so by focusing on three cornerstones:
Align and equip healthcare providers for continuous improvement
Promote responsible public reporting of healthcare information
Raise the standard of healthcare
IHC has been recognized for its contributions on numerous grants and statewide strategies including: Hospital Engagement Network/Partnership for Patients; State Innovation Model; Choosing Wisely; Health Literacy; Patient and Family Engagement; 1305; and numerous statewide work groups and strategies with the Iowa Department of Public Health.
Learn how to achieve and maintain benchmark status in order to thrive under MACRA and its value-based reimbursement models of Merit-based Incentive Payment System (MIPS) or Advanced Alternative Payment Models (APMs).
Take ownership of health care transformation to lead, guide and influence the future of care with the support of your Compass PTN peers.
Optimize health outcomes and safety for your patients with the assistance of a designated Quality Improvement Advisor who will work onsite with your practice to provide evidence-based quality improvement and patient engagement resources that align with your existing clinic processes and quality initiatives.
Enhanced data access, awareness and understanding of how it can be thoughtfully used to drive performance and how it will be used to measure benchmark status under MIPS and APMs.
Get ahead of the 2019 mandated reimbursement curve and implement patient-centered, quality-focused strategies now that produce measurable results for your clinic and the people you serve. Performance measurement begins January 1, 2017.
Collaborate with local, regional and national colleagues and clinics to accelerate your own innovative care strategies.
By the end of 2016, 85% of all traditional fee-for-service Medicare Part B services will be tied to quality and value. Over the next seven years, all Physician Quality Reporting System (PQRS) Eligible Professionals (EP) will be reimbursed according to where they fall within various performance thresholds. The bi-partisan passed MACRA law consolidates the PQRS, Value-Based Payment Modifier (Value Modifier), and Electronic Health Record (EHR and Meaningful Use) Incentive Programs.
This initiative was designed to provide qualifying clinicians the support and resources necessary to achieve benchmark status and thrive in value-based healthcare.
On April 16, 2015, federal legislation permanently eliminated the Sustainable Growth Rate (SGR) formula and replaced it with a new law known as the Medicare Access and CHIP Reauthorization Act of 2015, or MACRA. The final rule was released October 14, 2016 with a 60-day comment period. Over the next seven years, all PQRS EPs will be reimbursed according to where they fall within various performance thresholds. The MACRA law consolidates the PQRS, Value Modifier and EHR Incentive Programs into a single reporting program. By end of 2016, 85% of all traditional fee-for-service Medicare payments will be tied to quality and value. CMS has officially re-named the portion of MACRA that impacts clinician payment as the Quality Payment Program, or QPP. CMS has released a very helpful resource website at qpp.cms.gov.
MACRA is a budget neutral model where clinicians will be required to choose between MIPS or an APM. Under MIPS, clinicians will be given a composite performance score and where they land on the curve compared to benchmark status will determine whether they receive an upward, downward or no payment adjustment. Under APM, qualifying participants will be given varying incentives with potentially higher risks and rewards.
Pick Your Pace – 2017 Transition Year
To ease the transition for the 2017 performance year, there are varying extents for organizations to either participate in, or alternatively, be exempt from MIPS. Here is a brief summary of the options:
No participation: Organizations not exempt from MIPS that do not send in any 2017 data will receive a negative 4% payment adjustment.
Report one measure for a minimum 90-day period to avoid a penalty: Reporting only one Quality, ACI, or CPIA measure will earn enough MIPS points to avoid a penalty and possibly earn a small incentive.
Report more than one measure for a minimum 90-day period, preferably the entire calendar year 2017: Reporting more than one measure in any or all of the Quality, ACI, or CPIA categories avoids a penalty, maximizes the MIPS score, and potentially earns the highest possible incentive.
Participate in an Advanced APM: Organizations that sufficiently participate through an Advanced APM earn a 5% Part B bonus and are exempt from MIPS.
Eligible clinicians in the CY2017 and CY2018 performance years: Physicians (MD/DO and DMD/DDS), Physician Assistants, Clinical Nurse Specialists, and Certified Registered Nurse Anesthetists
Only those eligible clinicians from the list above who bill for Medicare Part B (otherwise known as the Physician Fee Schedule) or Critical Access Hospital (CAH) Method II payments assigned to the CAH are MIPS-eligible

Excluded from MIPS payment adjustments: Payments from Medicare Part A, Medicare Advantage Part C, Medicare Part D, FQHC or Rural Health Clinic facility payments billed under all-inclusive payment methodologies, and CAH Method I facility payments
*Although most FQHCs and RHCs are currently ineligible for MIPS, we encourage all clinical settings to prepare for the future of value-based reimbursement by focusing on improving quality and lowering costs through initiatives such as Compass PTN.
There are currently three defined exclusions:
Clinicians who are in their first year of Medicare participation
Clinicians who are participants in eligible APM and who meet the requirements of a Qualifying APM participant (QP)
Those who fall under a low-volume threshold for treating Medicare patients (Medicare providers with $30,000 or less in billed Medicare Part B allowed charges or 100 or fewer Medicare Part B patients in one year)
If an eligible professional participates in Medicare Part B and is not a qualifying participant in an eligible APM, then he/she will automatically be a participant in MIPS (unless it's his/her first year of Medicare participation or he/she has a very small number of Medicare Part B patients).
The Compass PTN will serve over 7,000 primary and specialty care clinicians across the United States, with a particular focus in Georgia, Iowa, Kansas, Nebraska, North Dakota, Oklahoma and South Dakota.
The Compass PTN QIA is a healthcare professional assigned to provide guidance, support, education and evaluation. Your experienced QIA will work with you and your staff to assess and identify the best way to ensure your clinic and your patients thrive under MACRA. To ensure you are meeting clinical, operational and reporting requirements they may use:
Rapid cycle quality improvement, including PDSA (Plan, Do, Study Act)
Workflow optimization
Performance science, including Lean and Six Sigma
Evidence-based methods for healthcare improvement including those endorsed by Institute for Healthcare Improvement and Network for Regional Healthcare Improvement
Clinicians who are included in the CMS 2016 PQRS List of EPs and do not have more than 20% of their patient population enrolled in a Medicare ACO or other similar CMS advanced payment model are eligible to participate*. This includes primary care and specialty physicians, nurse practitioners, physician assistants, optometrists, oral surgeons, podiatrists, chiropractors, clinical social workers, physical therapists and occupational therapists, among others. *An assessment will be completed to determine eligibility.
Yes — contact This email address is being protected from spambots. You need JavaScript enabled to view it. or call 785-235-0763 for more information.
Clinicians and clinical practices that are part of a Pioneer ACO or have more than 20% of their patient population tied to a Medicare Shared Savings Program (MSSP), Multi-Payer Advanced Primary Care Practice (MAPCP) or the Comprehensive Primary Care Initiative (CPCi or CPC+) are ineligible.
Yes. Participating in an ACO or other similar program with a commercial insurer or payor does not disqualify you from joining the Compass PTN.
There is no cost for clinicians and practices to participate. This national initiative is funded through a four-year cooperative agreement. The Compass PTN is supported by Funding Opportunity Number CMS-1L1-15-003 from the U.S. Department of Health and Human Services, Centers for Medicare & Medicaid Services.
Join the PTN by completing the online enrollment process found here: https://compassptn.qualitrac.com.
Register at www.healthcarecommunities.org to receive updates and information about the PTN
Identity your clinic's PTN point of contact
Work with your designated QIA to:

Establish your improvement team
Complete a Practice Assessment
Set aims that align with your clinic's goals, values and capabilities
Collect and submit performance data via a secure web portal
Participate in 4-month improvement cycles and annual learning communities
Track your progress and measure your readiness for MACRA
Collaborate and share your successes with peer PTN providers via online and in-person educational opportunities
A SAN is designed by professional associations and others that support PTNs, clinicians and their practices by aligning membership, communication channels and continuing the medical education credits along with other work.
A PTN is a peer-based learning network intended to coach, mentor, and support clinicians in developing core competencies that are specific to practice transformation.
You can only participate in one PTN.
Enrollment is easy!
For the online enrollment process, you will need to complete and submit three items:
Participating Clinician National Provider Identifier (NPI excel template)
Participation Agreement Charter
Business Associate Agreement (BAA)
Please visit our website to complete the enrollment process at https://compassptn.qualitrac.com.
No. MACRA reimbursement models, both MIPS and APMs, eliminate the ability to impact your score with volume alone.
MIPS
For example, MIPS will use four measures of different weights to contribute to a total score and over time, the weight of impact will change to focus on quality and value. January 2017 will be the first measurement period to impact 2019 reimbursement:
Meaningful Use = 25%
Quality Measures = 60%
Clinical Improvement Activities = 15%
Resource Use/Cost Measures = 0% (10% in 2018)
| | | | | |
| --- | --- | --- | --- | --- |
| | 2019 | 2020 | 2021 | 2022 and onward |
| MIPS Reward/Risk | +4% to -4% | +5% to -5% | +7% to -7% | +9% to -9% |
*Exceptional Performers receive additional positive adjustment factor from a pool of $500M each year 2019 to 2024.
APMs
APM requirements will vary depending on model but will include additional criteria and meeting established thresholds.
ECs participating in advanced APMs may be determined as qualifying APM participants (QPs) if they meet proposed thresholds
QPs:

Are not subject to MIPS
Receive 5 percent lump sum bonus payments for years 2019-2024
Receive a higher fee schedule update for 2026 and beyond
Eligible Advanced APMs Include:
Comprehensive ESRD Care Model
Comprehensive Primary Care Plus (CPC+)
Medicare Shared Savings Program Track 2
MSSP Track 3
Next Generation ACO Model
Oncology Care Model Two-Sided Risk Arrangement
2017 Thresholds for APMs
Participation in Advanced APMs: Incentive Payment Requirements
Clinicians must meet payment or payment requirements

Payment Year

2019

% of Payments for Advanced APMs

25%

% of Patients through an Advanced APMs

20%
Participation is optional but keep in mind that historically, commercial payers often follow the lead of CMS when it comes to reimbursement models. If you do enroll, your QIA will also work with you to align payer incentives with those of TCPI since they often overlap.
Another question to ask yourself is whether or not the current population and community you serve is aging. While there are certain specialties that this won't apply to, it may be something to consider if in time, you think this will happen.
You can wait but keep in mind that performance measurement for 2019 reimbursement begins January 1, 2017. Participation will greatly improve your ability to be at or above benchmark status on the effective date, as well as give you peace of mind that you will be able to sustain your score and thrive in value-based healthcare.
For more information or to enroll, please email This email address is being protected from spambots. You need JavaScript enabled to view it. or call 785-235-0763.