Practice Transformation Network
Among its core initiatives, the Kansas Healthcare Collaborative provides direct, in-person assistance to participating practices through the Compass Practice Transformation Network (PTN). Practices have the opportunity to collaborate with clinician colleagues locally, regionally, and nationally to accelerate innovative care strategies. There is no monetary cost for clinicians and practices to participate.

About PTN

PTN News

Events

PTN Contacts

PTN Success Stories

Archives

Person & Family
Engagement

FAQs

PTN Members Login
---
About PTN
KHC's Quality Improvement Advisors offer direct, in-person assistance to participating practices that join the Practice Transformation Network (PTN). Advisors help practices improve health outcomes, control costs, and prepare to thrive in alternative payment models based on clinic performances. These services are free of charge.
Background on PTN in Kansas
In September 2015 the Centers for Medicare and Medicaid Services (CMS) announced the award of a Transforming Clinical Practices Initiative (TCPI) grant to the Iowa Healthcare Collaborative (IHC). This has been great news for Kansas clinicians! The TCPI project in Kansas has enrolled over 1,400 clinicians from across the state and enrollment continues.
The IHC and its partners, operating as the Compass Practice Transformation Network (PTN), will receive up to $32.5 million during the four-year initiative to help equip up to 7,000 clinicians in six states (Iowa, Kansas, Georgia, Nebraska, Oklahoma and South Dakota) with tools, information and network support needed to improve quality of care, increase patients' access to information, and spend health care dollars more wisely.
The PTN will provide direct quality improvement support in primary and specialty clinic practice settings to prepare practices for the transformation from fee for service-based payment to one that is performance-based.
For more information or to enroll, please email This email address is being protected from spambots. You need JavaScript enabled to view it. or call 785-235-0763.
---
Informational materials
Enrollment Information
For more information or to enroll, please email

This email address is being protected from spambots. You need JavaScript enabled to view it.

or call 785-235-0763.
---
Health Systems and Community Linkages Project
In an effort to align quality improvement efforts in Kansas, the Kansas Healthcare Collaborative has partnered with the Kansas Department of Health and Environment Bureau of Health Promotion to enhance partnerships between providers and community-based individuals and organizations to improve care coordination, to identify patients who are at a higher risk for developing chronic diseases, to increase screenings for cervical, breast, and colorectal cancers, and to better connect patients to evidence-based resources and other community health programs to support self-management.

The full Community Health Resource Guide with program details can be found here (pdf).
Specific programs include:

Additional KDHE-CDC Resources
The Chronic Disease Self-Management Program Group Leader Trainings
Chronic Disease Self-Management Program (CDSMP) is a series of workshops, once a week, for six weeks, in community settings. Participants demonstrated significant improvements in exercise, cognitive symptom management, communication with physicians, self-reported general health, health distress, fatigue, disability, and social/role activities limitations. They also spent fewer days in the hospital, and there was also a trend toward fewer outpatient visits and hospitalizations.
The certified group leaders of the CDSMP Workshops are the heart of the program. Anyone can become certified through a four-day training, free to PTN participants. For training dates and more information, email KHC at This email address is being protected from spambots. You need JavaScript enabled to view it.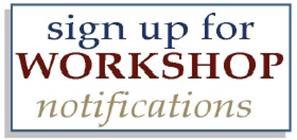 ---
PTN News
Newly Released: 100 tools and resources for improving patient care
An exciting new resource called Tools For Change has just been released by AHRQ's EvidenceNOW project.
Tools for Change helps primary care practices search from among hundreds of collected tools and resources aimed at facilitating usage of evidence-based practice to improve patient care.
Sharing many identical drivers as the TCPI Change Package used in the Compass Practice Transformation Network, the EvidenceNOW Key Driver Diagram helps users to target change strategies such supporting high functioning care teams with invested leadership, optimizing health information systems, and engaging patients and families.
Additionally, many of the suggested resources support the alignment of QI efforts between KHC and the KDHE Bureau of Health Promotion. Both organizations seek to enhance partnerships between providers and the community in caring for patients with chronic disease. The EvidenceNOW Key Driver Diagram includes relevant resources such as comprehensive care planning worksheets for patients with hypertension and sample protocols for translating hypertension treatment evidence into action. These tools are easily accessible with the diagram's search feature on the Tools and Resources page.
If you or your staff would like assistance in making the most of this new resource, contact your Quality Improvement Advisor or other staff at the Kansas Healthcare Collaborative: (785) 235-0763.
Application period, now open for Quality in Action grant!
Kansas Healthcare Collaborative is pleased to announce a grant funding opportunity provided by the Compass PTN. Participating PTN practices are invited to apply for a Quality in Action grant, not to exceed $20,000. Two grants will be awarded to two Kansas practices. The application period is November 15 to December 14. This money may applied to one of two tracks:
1. Reduce ED utilization, or
2. Develop or expand upon an existing quality improvement project
In addition to receiving the grant, Compass PTN will support two members from each organization to share their story at the Compass PTN Innovation Symposium in Atlanta, GA on June 11 and 12, 2019. Interested practices should review application materials and contact their Quality Improvement Advisor.
Application Due December 14!
Leadership Commitment Letter
KHC and Compass PTN are collaborating to host another Health Coaching Improvement Workshop

Kansas Healthcare Collaborative is pleased to partner with Compass PTN and the Iowa Chronic Care Consortium to offer another Health Coaching Improvement Workshop! Those who have participated in the previous workshops found the content very helpful in building their confidence to motivate change behaviors with their patients; and it helped drive home the skills they learned during the online training. The next in-person workshop will be offered at the end of August in Salina, Kansas at no cost to participants. Final dates and registration will be released soon. Click here to learn more about the in-person workshop.
KHC is pleased to welcome three new team members!
Patty Thomsen and Rebecca Thurman join KHC as Quality Improvement Advisors for the Kansas PTN. Like our other three QIAs, Patty and Rebecca will work with you to assess clinical performance, identify gaps in best practices, recommend improvement methods to refine patient care procedures, track quality outcomes, and otherwise aim to best serve your needs. We also welcome Phil Cauthon as our new Communications Manager! Click here to learn more.
Compass PTN Clinics Can Receive Tracks, a population health management software tool, at no charge!

Compass PTN has recently announced a special opportunity to participate in Tracks, a population health management software tool, by i2i Population Health. Tracks is able to extract, aggregate and analyze data from EHR and Practice management systems. Clinic care teams are able to better monitor high risk patients and improve the efficiency of care management. A limited number of clinics across the eight-state network will receive this technology at no charge. Interested practices should contact their Quality Improvement Advisor as soon as possible.
KHC Announces Mini-Grant RFP for Blood Pressure Reduction Challenge
In March, the Kansas Healthcare Collaborative, in partnership with the Kansas Department of Health and Environment, announced a unique grant opportunity inviting practices to apply for funds to support a practice-led, evidence-based intervention designed to reduce blood pressure in their patient population. Click here to view the awardee announcement.
CMS Issues Year 2 Final Rule
The Centers for Medicare & Medicaid Services (CMS) issued its final rule for Year 2 of the Quality Payment Program (QPP) on November 2, 2017. For more information, click on the links below to read online summaries and register to attend upcoming CMS-hosted webinars.
Online Summaries
Webinars and Events
QPP Year 2 Overview
Tuesday, November 14, 2017
Noon - 1:30 p.m. CT
This is a CMS national webinar on QPP updates for 2018. CMS representatives will discuss new and revised policies and answer questions.
National MIPS Town Hall
Thursday, November 16, 2017
2:30 - 3:30 p.m. CT
At this Q&A session for solo practitioners and small practices, an expert panel will address questions about submitting 2017 data for the Merit-based Incentive Payment System (MIPS) and preparing for participation in 2018.
Virtual Groups Overview
Tuesday, November 21, 2017
Noon - 1 p.m. CT
CMS national webinar about MIPS virtual group
QPP Year 2 Final Rule National Provider Call
Thursday, November 30, 2017
12:30 - 2:00 CT
Medicare Learning Network call about QPP Year 2 policies. A Q&A session will follow the presentation.
MACRA: Overview & Resources, March 2017
MACRA is game-changing legislation with many facets. Kansas Medical Society hosted a webinar overview on MACRA to provide more information about the legislation, how it will change Medicare reimbursement, and the free resources available to physicians in Kansas to help with a successful transition.
Patricia Meier, MD, CMS Chief Medical Officer, presented an overview of MACRA.
Rosanne Rutkowski, MPH, BSN, RN, KHC's program director for Kansas Practice Transformation Network, discussed resources available at no charge to help with the transition. View the free webinar to learn more.
View the MACRA webinar. View the Presentation handouts.
Final MACRA Ruling announced by HHS
In October 2016 the Department of Health and Human Services (HHS) issued its final rule implementing the Quality Payment Program that is part of the Medicare Access and CHIP Reauthorization Act of 2015 (MACRA).
The Quality Payment Program improves Medicare by helping providers focus on care quality and the one thing that matters most — making patients healthier. By simply participating in the Practice Transformation Network, operating under the Transforming Clinical Practices Initiative (TCPI), clinicians earn high activity points towards their Improvement Activities Score of their total 2017 MIPS Performance score.
---
PTN Contacts
Learn more about a particular staff member by clicking on his or her name.
Rosanne Rutkowski, MPH, BSN, RN
Program Director
785-235-0763 (ext. 1328)
This email address is being protected from spambots. You need JavaScript enabled to view it.
Eric Cook-Wiens, MPH, CPHQ
Data and Measurement Manager
785-235-0763 (ext. 1324)
This email address is being protected from spambots. You need JavaScript enabled to view it.
Amanda Prosser, MPH
Special Projects Coordinator
785-235-0763 (ext. 1336)
This email address is being protected from spambots. You need JavaScript enabled to view it.
Jill Daughhetee, CMPE
Quality Improvement Advisor
785-235-0763 (ext. 1335)
This email address is being protected from spambots. You need JavaScript enabled to view it.
Jana Farmer, MBA, CPC
Quality Improvement Advisor
(785) 235-0763 (ext. 1337)
This email address is being protected from spambots. You need JavaScript enabled to view it.
Malea Hartvickson, MHCL
Quality Improvement Advisor
(785) 235-0763 (ext. 8208)
This email address is being protected from spambots. You need JavaScript enabled to view it.
Devin June, BS, MSHS
Quality Improvement Advisor
(785) 235-0763 (ext. 8200)
This email address is being protected from spambots. You need JavaScript enabled to view it.
Patty Thomsen, BSN, RN, CCM
Quality Improvement Advisor
(785) 235-0763 (ext. 1331)
This email address is being protected from spambots. You need JavaScript enabled to view it.

Rebecca Thurman, RHIA
Quality Improvement Advisor
(785) 235-0763 (ext. 1332)
This email address is being protected from spambots. You need JavaScript enabled to view it.
---
Archives
Presentation handouts:
---
Person & Family Engagement
Person and family engagement (PFE), sometimes referred to as patient and family engagement, is a term used to describe the process by which patients, their families, and caregivers are invited, welcomed, and integrated as equal partners in their health and healthcare.
---
FAQs
To view an answer, click a title below...