We're glad you could join us for the annual Summit on Quality—thank you for making this year's Summit such a success! As KHC celebrates 10 years of partnership with practices and hospitals across Kansas—working together to advance health care quality and patient safety—we shared this video at this year's Summit On Quality. Here's why we do what we do~

Leadership in Quality Awards
The Leadership in Quality Award is presented annually to recognize leadership and innovation in quality improvement and patient safety.
→ The 2019 Leadership in Quality honorees
→ Read more about this year's top prize winner, Children's Health Network

2019 Summit illustratins by Sara O'Keeffe (hi-res)

2019 Summit presentation slide decks
Keynote speaker Bowen White's book
Why Healthy Isn't Normal (Amazon)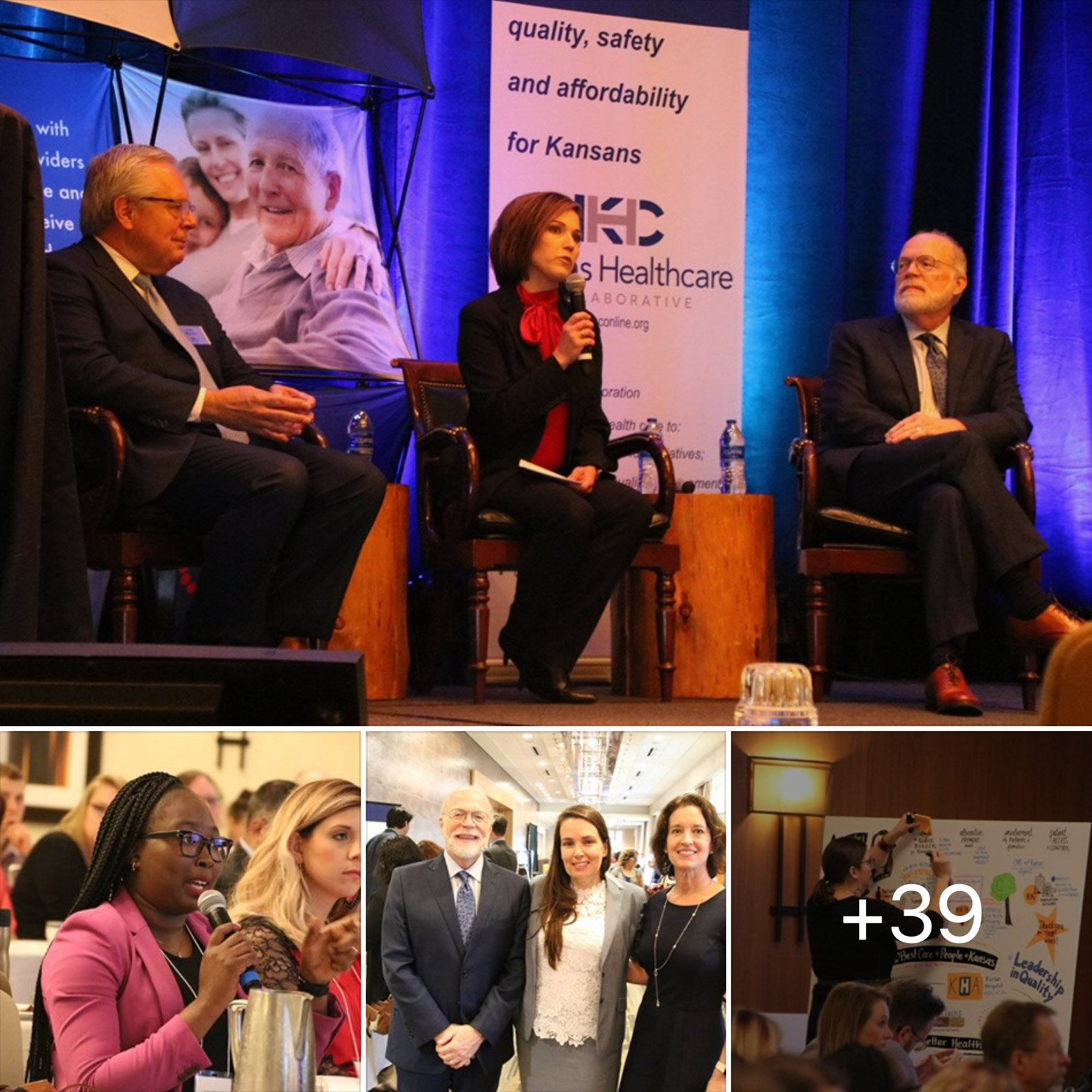 → facebook.com/KHCqi
→ twitter.com/KHCqi


• • •
• • •
• • •
The Summit on Quality is an educational event drawing health care leaders from across Kansas. It features national keynote presenters, breakout sessions with health care leaders from across our state, a diversity of poster presentations, opportunities to network, and the Leadership in Quality Award.
Summit programming is designed to engage and connect a wide range of health care professionals—including physicians, nurses, clinic managers, hospital CEOs and other senior management, quality improvement professionals, risk managers, infection preventionists, long-term care providers, and other interested health care professionals—practicing in both urban and rural settings throughout our state.
In its 11th year, the Summit is presented by the Kansas Foundation for Medical Care and the Kansas Healthcare Collaborative, in partnership with our co-founders the Kansas Medical Society and the Kansas Hospital Association.
• • •
Sponsorship opportunities
→ Interested in being a sponsor for the Summit? Download the sponsorship form here and let us know how we can work with you! Questions: contact KHC Communications Director Phil Cauthon at (785) 235-0763 or This email address is being protected from spambots. You need JavaScript enabled to view it..