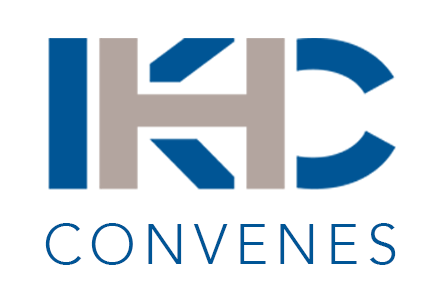 Premieres June 30
featuring Dr. Tom Evans of IHC
→ Register here for no-cost access

Since its inception, KHC has hosted education opportunities for partners as part of its core mission. Many of these education opportunities have been guided and funded by long-term initiatives—such as the HIIN or the PTN. Some of these education opportunities have ended along with their associated initiatives, while others continue. KHC seeks to continue offering longer-term, ongoing education for all partners spanning various initiatives. To that end, we are pleased to announce a new education series called "KHC Convenes."
These short sessions will feature presentations and discussions by our many partners in Quality Improvement and Patient Safety efforts in Kansas. KHC Convenes aims to educate and connect otherwise distant and disparate health care providers around subject matter implicating the variety of work you do in partnership with KHC.
Our first KHC Convenes session will premiere next week on June 30, featuring Tom Evans, MD, President and CEO of the Iowa Healthcare Collaborative (IHC). KHC has partnered with IHC for more than 10 years, first on the Practice Transformation Network and currently on the Compass HQIC initiative, serving as the largest hospital quality and patient safety network in Kansas. In this session, "Innovation Out of Disruption," Dr. Evans discusses how the pandemic has presented providers with a rare opportunity to accelerate change. He offers a three-legged stool approach for mindfully approaching change that will be sustainable over time.
Register here to receive no-cost access to the session on June 30.